3 Ways to Amplify Literacy First
Preschedule your gift to Literacy First today! Your gift of any size will go toward teaching 1,600 young readers immediately. And as soon as we register your gift, we will remove you from all Literacy First Amplify Austin emails, reducing your inbox while brightening the future of Austin.
Become a peer-to-peer fundraiser. Over 750 nonprofits participate in Amplify Austin. You can amplify Literacy First and help us reach our fundraising goal by becoming a fundraiser! We've made the process super simple with a step-by-step guide for getting started and email and social media templates for your use!
Join our social media campaign! Record a video or take a photo and write a caption to tell us why you love reading! Share on your own social channels with the hashtag #ilovereadingsomuch, and tag @literacyfirst in your post. Or, send it to sarah.lowery@austin.utexas.edu and we'll share on our Literacy First channels. You can print this sign to add a little Austin flair!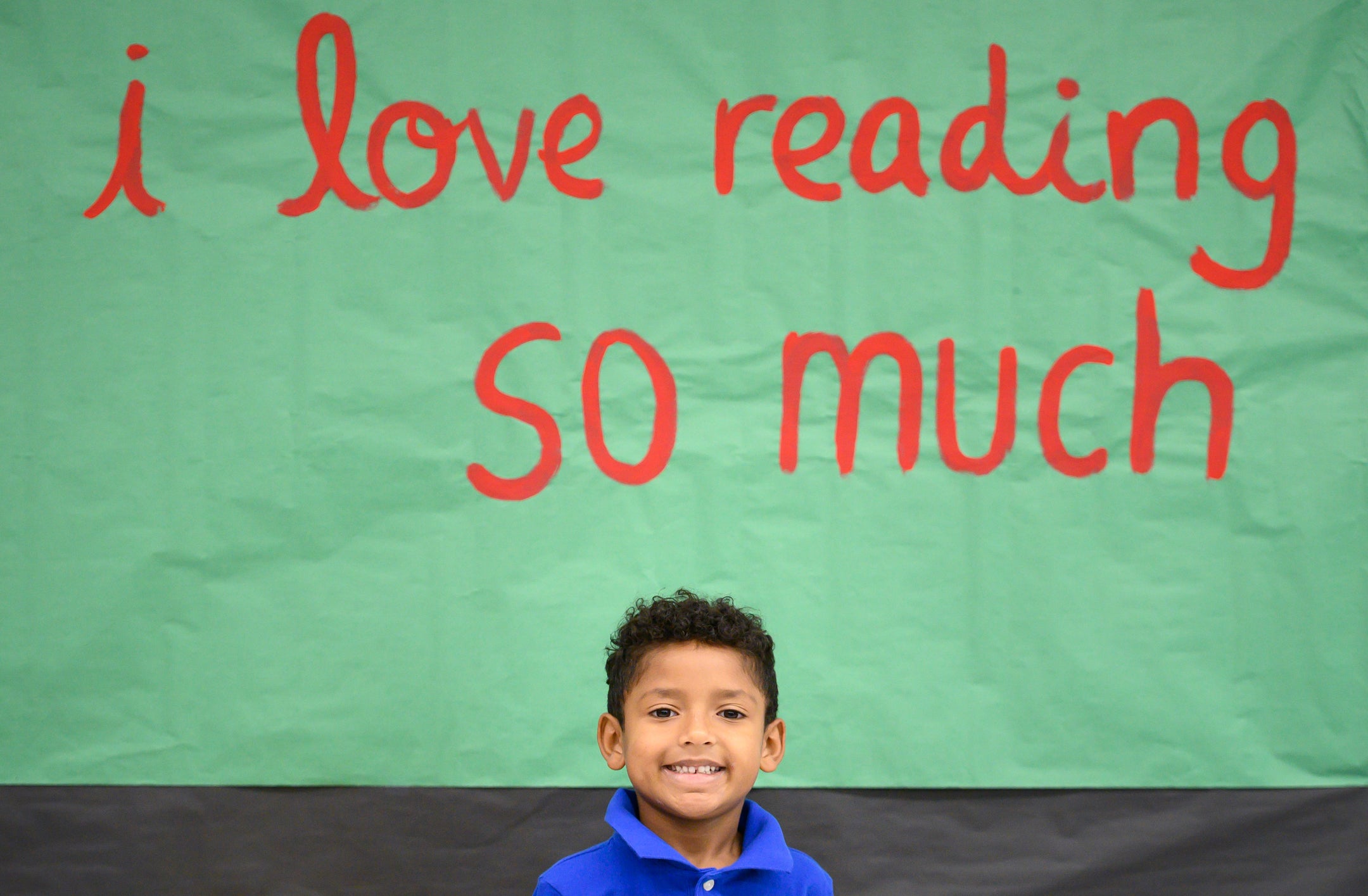 Amplify Austin is an annual citywide day of online giving that seeks to inspire community members to build a better Austin by giving back to the causes they're passionate about. Please, schedule a donation to Literacy First here. Your gift will be amplified through an incentive pool and may help Literacy First win monetary prizes.