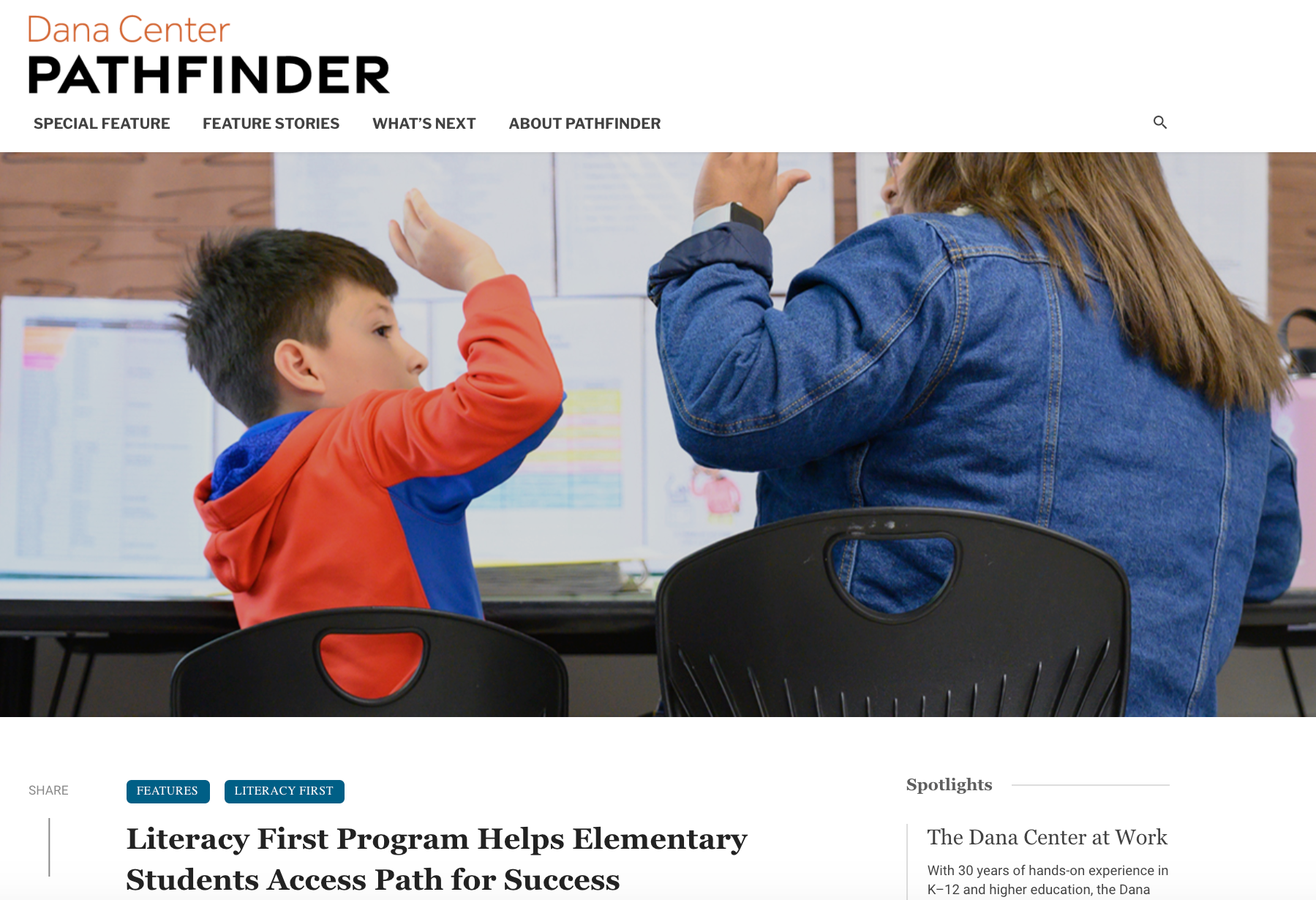 Nearing its 30th year at The University of Texas at Austin, the Charles A. Dana Center has released the first annual Pathfinder magazine, a collection of stories and profiles highlighting the Center's work to provide equitable access to excellent math and science education. 
Literacy First is a proud to be a part of the Dana Center's efforts, because we know that access to education starts with literacy. Students who learn to read with Literacy First may then read to learn across subjects. 
This first edition of the Dana Center Pathfinder magazine includes an overview of our early literacy program and support of students during the COVID-19 pandemic in this feature article, as well as a Q&A piece with Director Mary Ellen Isaacs and Senior Bilingual Program Coordinator Jason Buckingham on our upcoming teacher training pilot in Del Valle Independent School District. 
Read the full (digital) edition of Pathfinder here.