Longtime Literacy First Supporters Helen and Sandy Watkins and Family Make $2 Million Pledge to Program
When Helen Watkins is asked what initially drew her to Literacy First and its mission of teaching children to read, her response is simple, but compelling. "Children are literally our future," she says, "and their education is supremely important".
This core belief has inspired more than a decade of the Watkins family's ongoing, generous support of Literacy First and the growing readers it serves. Determined to support expansion of the program and reach more children, Helen and Sandy Watkins have pledged $2 million over five years in support of Literacy First.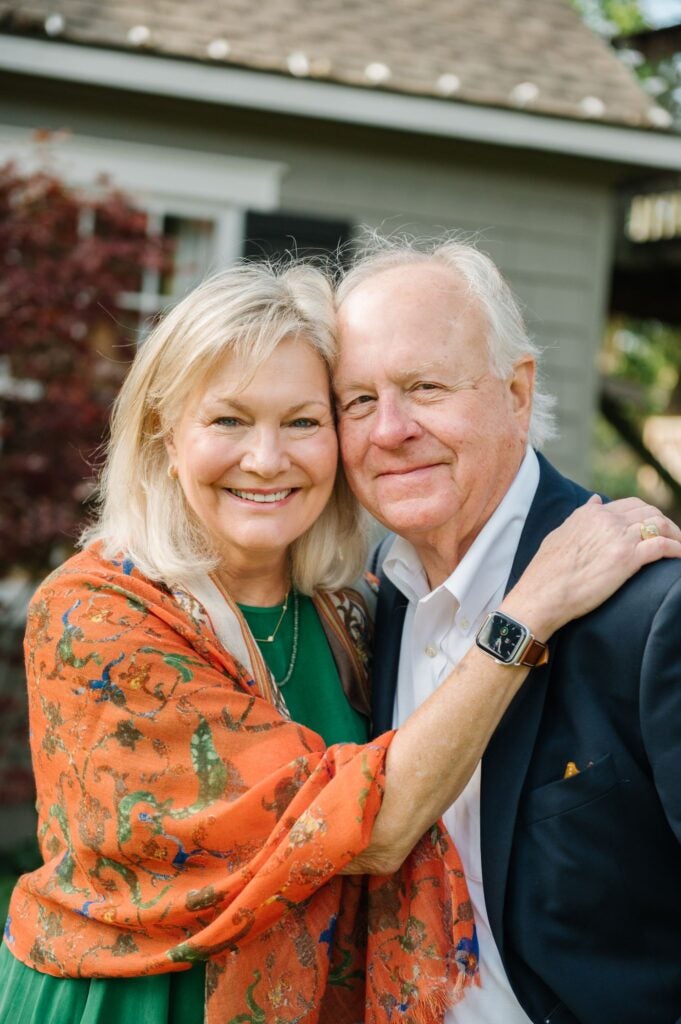 Ten-plus years of watching Literacy First students flourish with daily, one-to-one individualized literacy tutoring has only strengthened the Watkins' passion for early childhood literacy and education, and their pledge to the program reflects that passion. "The fact of the matter is that if you cannot read, it is very difficult to succeed," says Helen. "Every child deserves the opportunity to learn, and Literacy First is giving them that opportunity."
The Watkins are confident that this pledge will help Literacy First further increase capacity and provide more students with the opportunity to learn to read so they may read to learn. "Literacy First has all the pieces in place to market their program. They have the tutoring curriculum in place and the data to prove its successfulness," says Helen. "In order for Literacy First to 'take it to the next level,' i.e., serving more students and scaling the product, some extra hands are needed."
Scaling up is something the family is familiar with – it is not by chance that as the Watkins' involvement with Literacy First has grown, so too has the impact of the program. While serving as a member of the Advisory Board, including four years as Board Chair, Helen played a crucial role in significantly advancing the fundraising efforts that have made serving more students possible. She motivated a new generation of Literacy First supporters when she spearheaded the launch of the Study Social, a "party with a purpose" by and for young professionals.
It was through the first-annual Study Social that Helen's daughter, Maggie, and Maggie's now-husband, Stewart, became involved with Literacy First, along with many of their friends and fellow young professionals. Sandy has remained a generous supporter of the program, both personally and as a corporate sponsor. And along the way, Helen's sister, other members of the family, and numerous friends have become loyal supporters, influenced by Helen's palpable love for Literacy First.
In a time of great transition and exciting innovation for Literacy First, the Watkins' pledge is a demonstration of their continued, steadfast support of and belief in the program. Literacy First and its staff are deeply honored by the family's generosity, and enthusiastic about the opportunities it presents. From one chapter to the next, Helen's declaration remains true: children are the future. And at Literacy First, that future is bright.
.