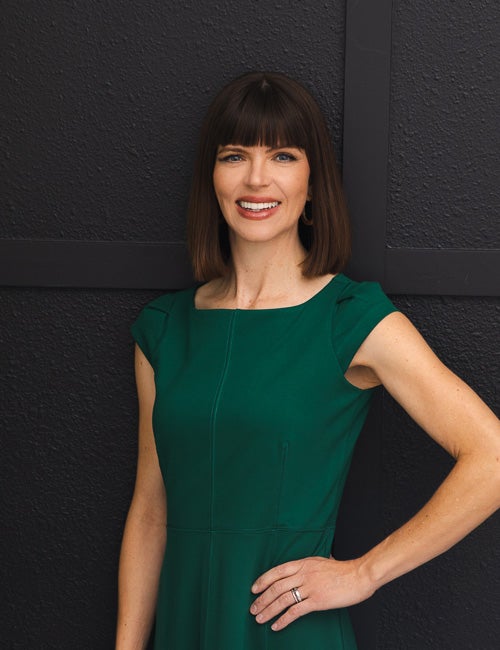 In reflecting on my first year at Literacy First, I'd say I took a full immersion approach with a flying leap into the water. At first, I was of course drawn to the sparkly surface part of the program and enjoyed getting to see the smiling, bilingual readers successfully graduating. I quickly dove in deeper to explore the ins and outs of our daily operations for example, how we partner with school districts to replicate our model, how we fundraise, and how we operate as a program from the University of Texas. I'm a strong swimmer, but there were moments that felt like I was doing some breathless treading with my nose just peeking out of the water. And in those moments, my excellent team, community, and family offered me the flotation devices that helped me to catch my breath.
Jumping in fully has allowed me to see the unique and complex areas of our programming. AmeriCorps, for example, is at the core of what we do and has excellent benefits such as the Segal Education Award and workforce development opportunities. It's a challenge though to support our AmeriCorps members living in the Austin area. They're paid a living allowance that equates to $16/hour, and we're always looking for ways to pay more. Our supervisors provide incredible support, bringing bikes to members when they need them to get to their partner school and often serving as life coaches alongside carefully teaching our curriculum. We are exploring ways to further support members' basic needs with housing, food, healthcare, transportation, etc. so they may live securely and serve well. We are also intentionally hiring bilingual staff and developing resources to more fully support our bilingual tutors.
Since joining the team, I've also discovered that our tutor alumni are everywhere. They are current teachers and education leaders in Central Texas and beyond. They are people I knew prior to starting the job that I had no idea were former Literacy First tutors. They are people I connect with on the playground while playing tag with my kids. We have an incredible network of alumni who we hope to learn more about and leverage to support our tutors in the future.
My favorite moments over the past year were the times I spent in schools, talking with our tutors and students and admiring the intricacies of our instruction. I also had the opportunity to connect and reconnect with colleagues in Central Texas, which was important to me after living out of state for several years and working remotely. We have an incredible community in this region, which includes coalitions and organizations dedicated to improving educational and life outcomes for our marginalized children (Success by 6, Greater Austin Reading Coalition, One Voice Central Texas, AmeriCorps Central Texas, and Teach For America Austin to name a few). I've enjoyed getting to know our school district partners, current and future, as we plan to grow our District Capacity Building Model with paraprofessionals.
I've admired the sparkly surface and have been to the deepest depths. I'm now back on the boat and taking in the view as a whole, ready to more strategically steer in service of our mission to partner with school districts to teach kids how to read. If you are a friend of Literacy First and I haven't gotten to know you yet, please reach out to connect with me. As we dream and plan for our future, I'd love to hear your insights, and thank you for your support. This coming year, we hope to onboard new district partners, get involved with state legislation, and share our methods via publications and presentations. I am looking forward to navigating our growth in high-quality literacy instruction and hope that you'll continue to follow along with us on this journey. I'm filled with gratitude for this organization and the warm welcome that I've received from the Literacy First community in my first year as Director. Thank you.