AmeriCorps Texas Week is here! During AmeriCorps Week we recognize the millions of Americans who have chosen to serve their country through AmeriCorps and AmeriCorps Seniors, leaving an impact on generations of Americans. Since our founding in 1994, Literacy First tutors have served through AmeriCorps, joining a national movement to serve their country domestically, address the nation's most pressing challenges, improve lives and communities, and strengthen civic engagement.
AmeriCorps has been a vital part of our program model from the beginning. In fact, did you know that our original program name was AmeriCorps for Math and Literacy? Initially, we offered tutoring services in both math and literacy skills. Fast forward 29 years, and we are proud to have honed in specifically on developing early childhood literacy skills for students in kindergarten through second grade who need a little extra support to reach their full potential as readers. Years of research, data-collection, and adaptation have led us to develop a proven intervention and program model that we are now not only offering ourselves through the AmeriCorps program, but are also teaching other school districts and organizations how to implement. In recent years our impact has expanded beyond Austin city limits, launching thousands of students across Central Texas and beyond toward brighter futures.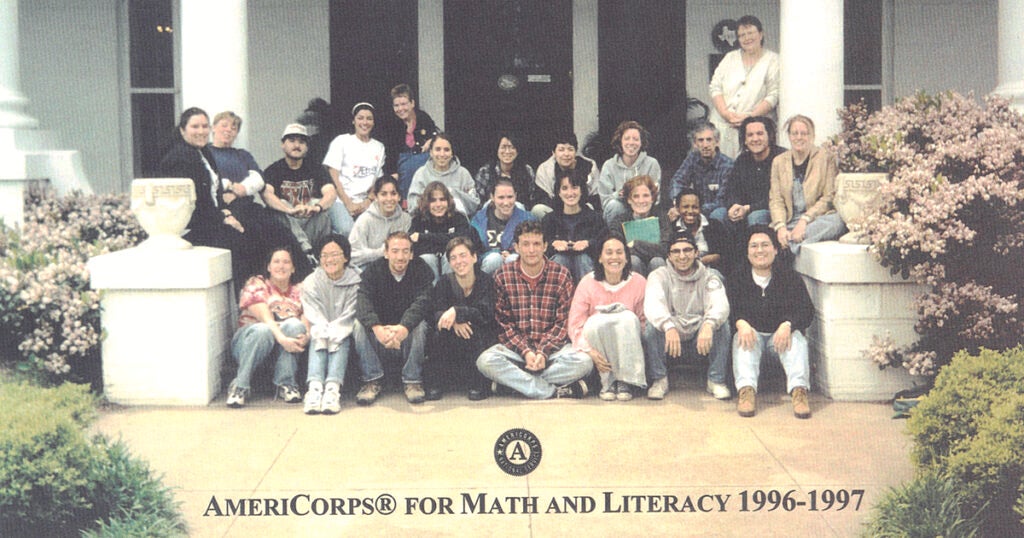 Since 1994, as a national movement, more than 1.25 million AmeriCorps members have taken the AmeriCorps pledge to "get things done for America" through the AmeriCorps State and National, AmeriCorps VISTA, and AmeriCorps NCCC programs. Literacy First was founded that same year, putting our program among the oldest and longest-running AmeriCorps programs in the nation. We're so proud to have been a continual part of this movement for the past 29 years and are looking forward to celebrating our 30th anniversary both as an organization and AmeriCorps program next year.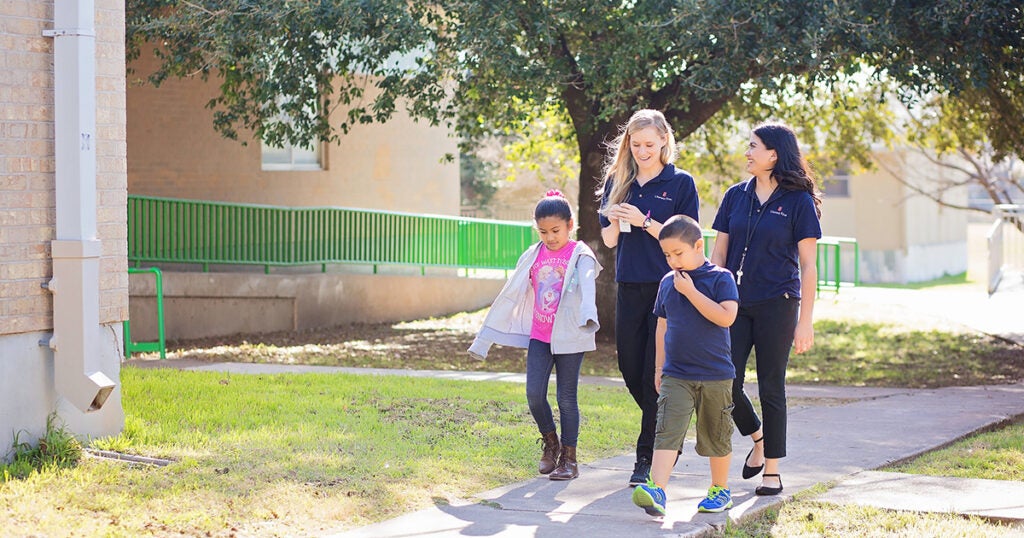 As we grow, the AmeriCorps program model remains at the core of what we do. AmeriCorps members have truly "gotten things done" through Literacy First and have had a tremendous collective impact on Austin-area students over the years. We estimate since 1994, around 1,800 AmeriCorps members have served with Literacy First. In the past 29 years, these members have engaged over 25,000 students in tutoring sessions to develop their literacy skills and close the achievement gap. This school year alone, our members have already devoted over 44,000 hours to improving our community and are on track to serve about 750 Austin-area students.
If you are interested in joining a community that includes members and volunteers in nearly 40,000 locations across the country and more than 1.25 million alumni, choose AmeriCorps. Applications to serve as a Literacy First tutor for the 2023-2024 school year are now open. Find out more and apply today here.