Amplify Austin 2019
February 28, 2019 @ 6:00 pm

-

March 1, 2019 @ 6:00 pm

Give to Literacy First during Amplify Austin and
help teach 1600 children to read this year alone.
DID YOU KNOW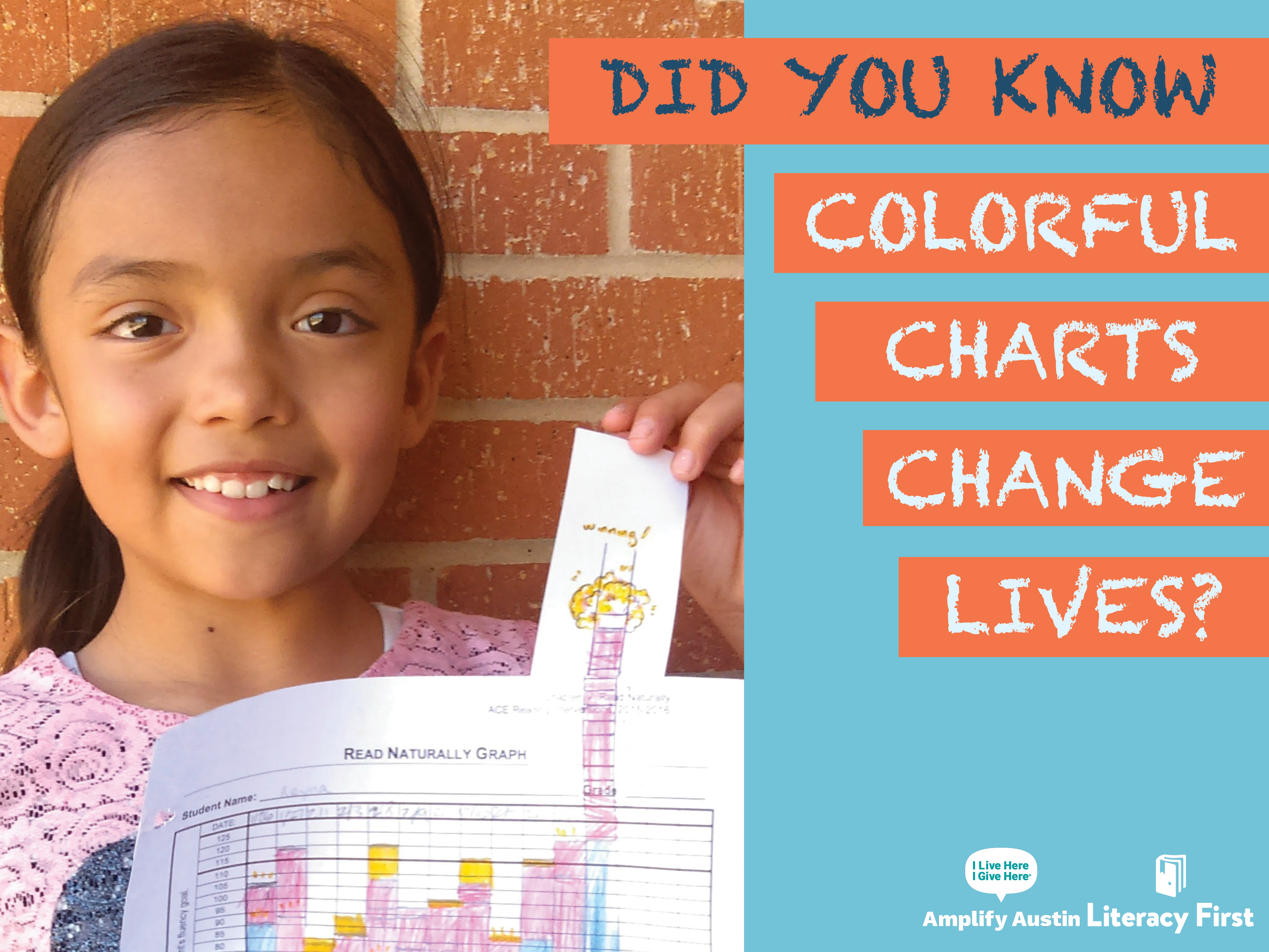 Every day, Literacy First students track their reading progress on a special chart. Your $13 contribution covers the cost of one literacy lesson where a student builds confidence, chart by chart.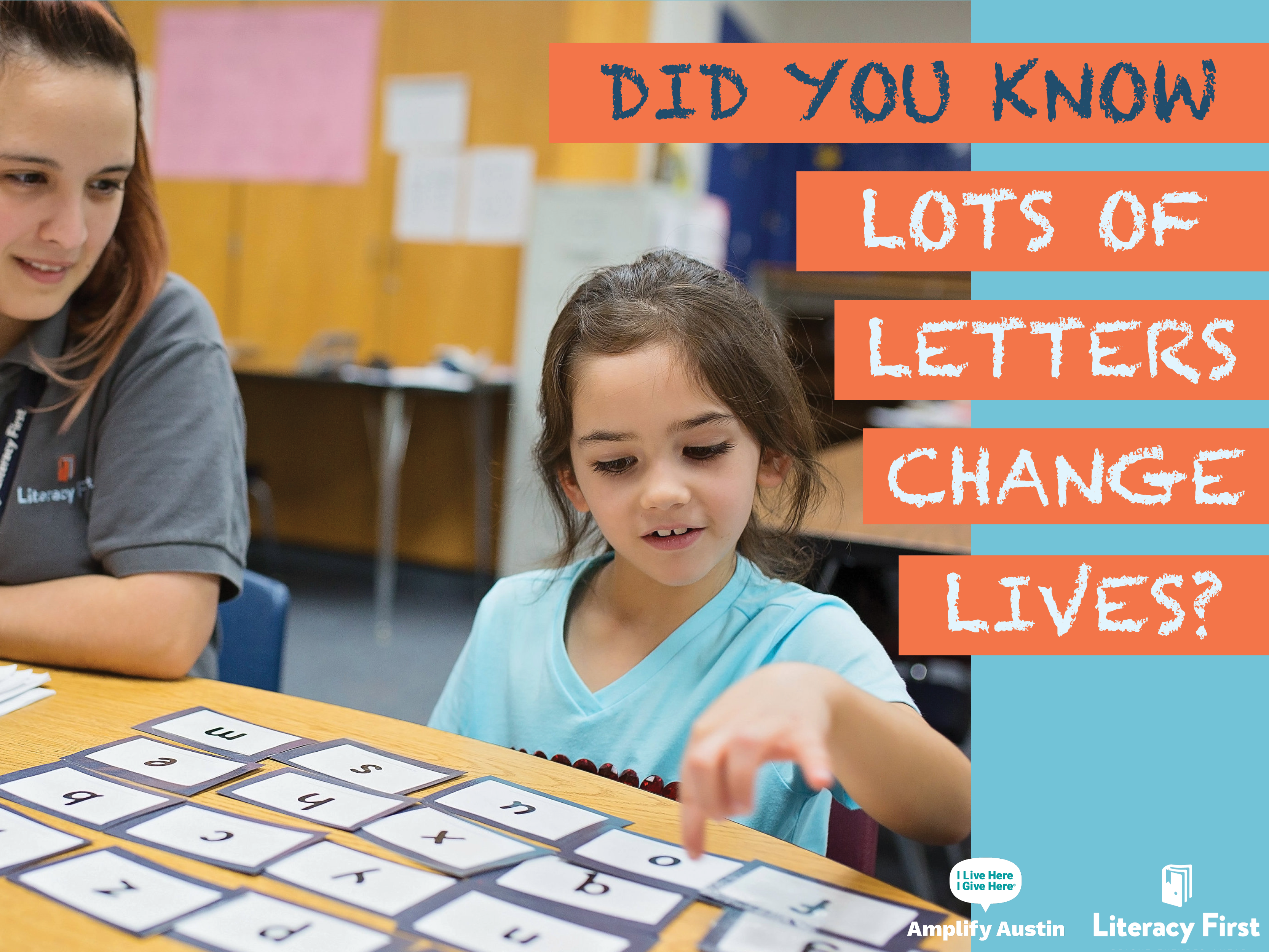 Many Literacy First students come to us with no knowledge of letter sounds. Your $26 gift honors every letter our students learn while they launch their love of learning.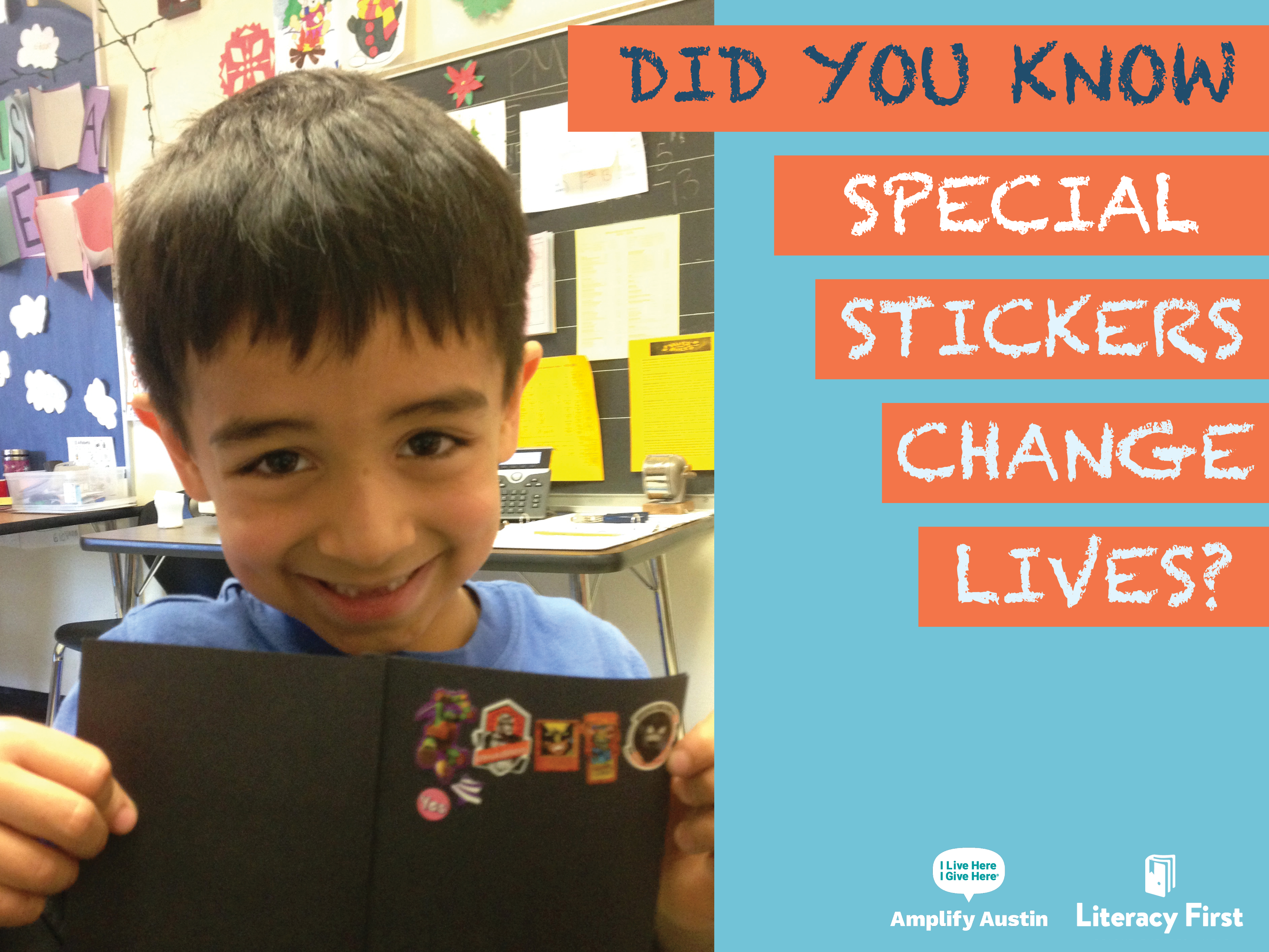 A sticker a day is the perfect prize for young readers. Your $51 gift celebrates the stickers and smiles an average Literacy First student collects while they're reading their way to grade level.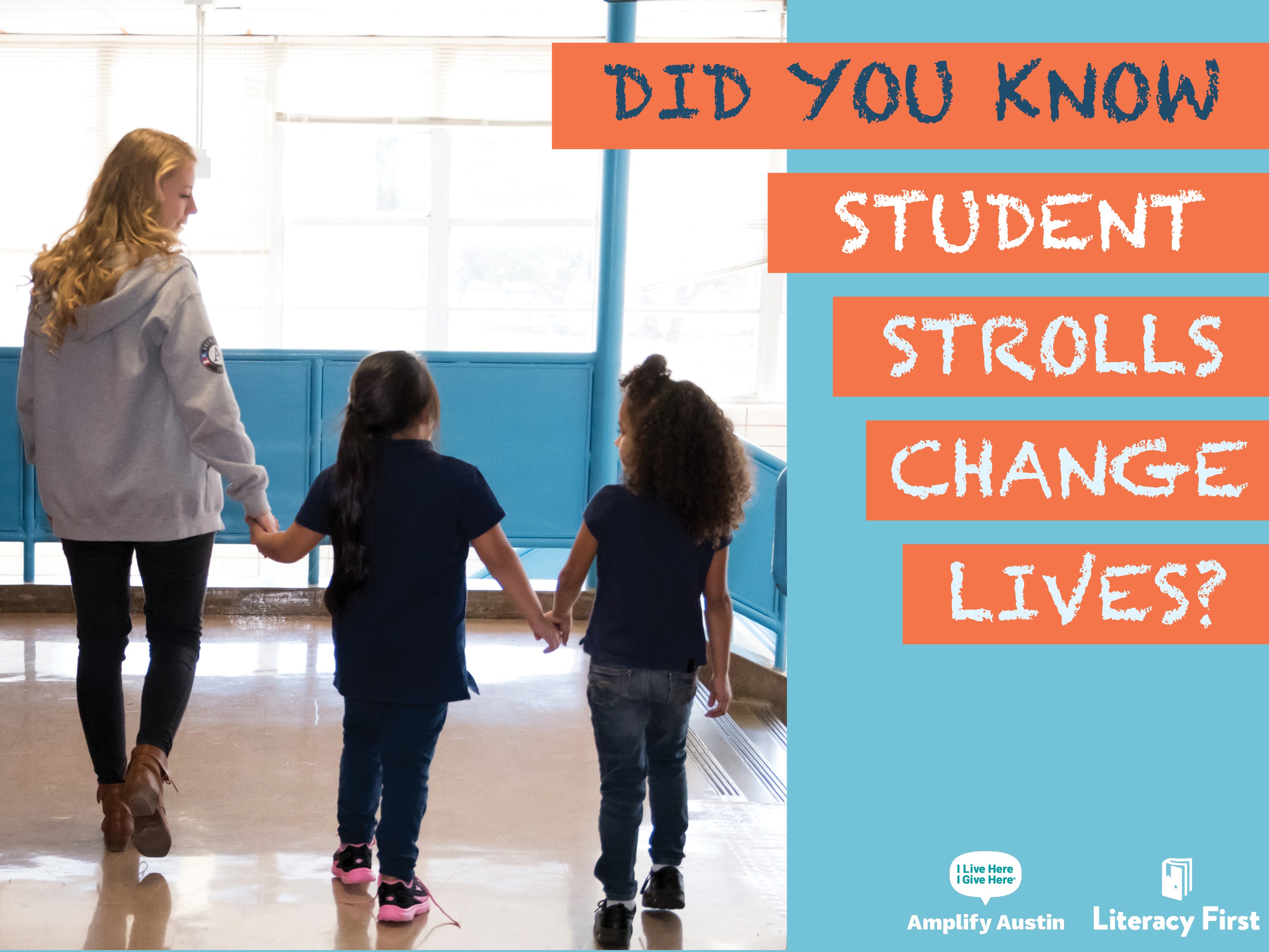 While they walk students to and from their lessons, Literacy First tutors transform into mentors and role models. Your $85 gift represents each of our tutors making a positive impact that stretches beyond the classroom.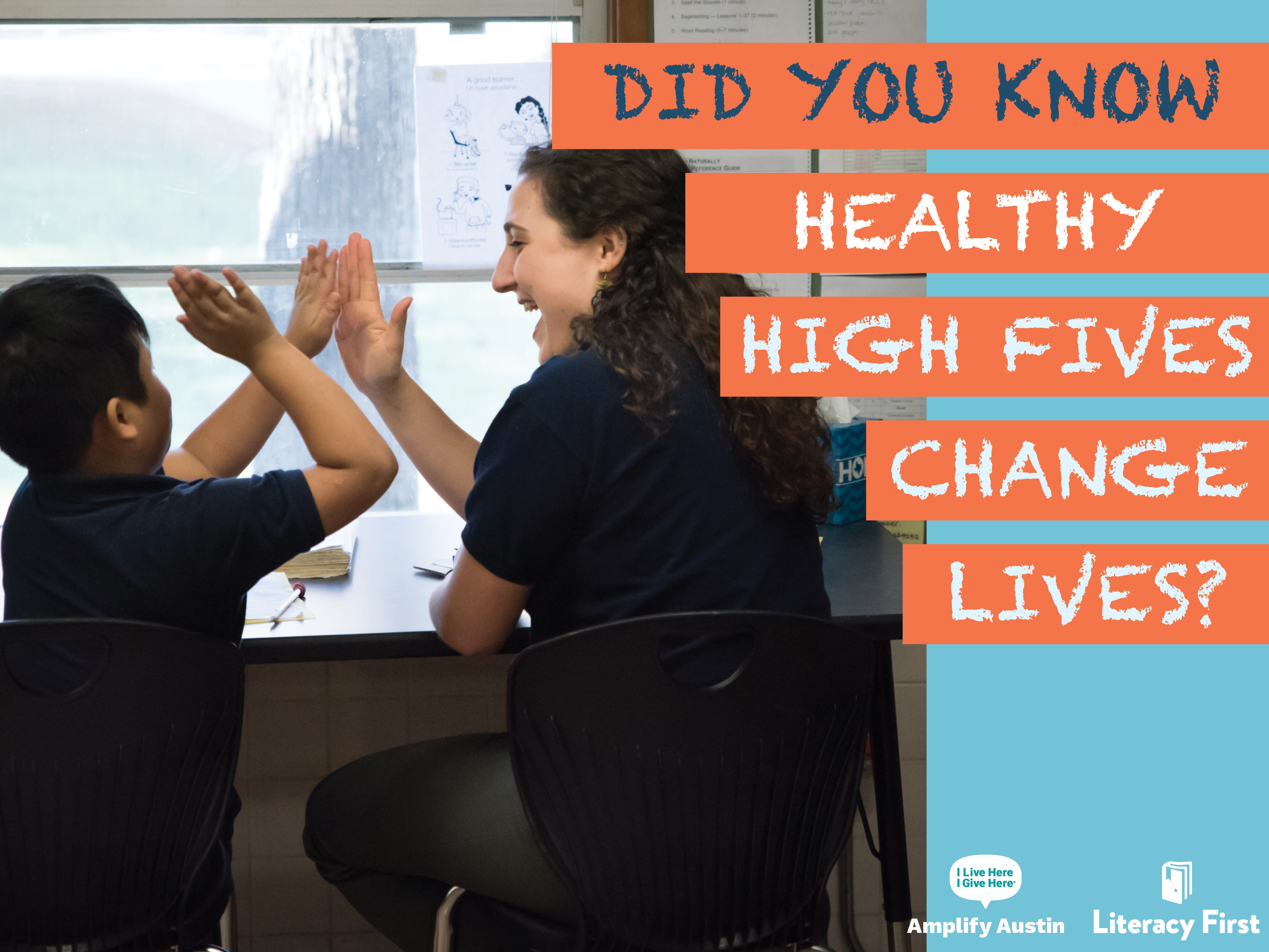 Ten students a day means lots of germs floating around the classroom! Your $103 contribution buys a personal bottle of hand sanitizer for every tutor so they stay healthy while they teach our students to read.
Amplify Austin is an annual citywide day of online giving that seeks to inspire community members to build a better Austin by giving back to the causes they're passionate about. Please, schedule a donation to Literacy First here. Your gift will be amplified through an incentive pool and may help Literacy First win monetary prizes.