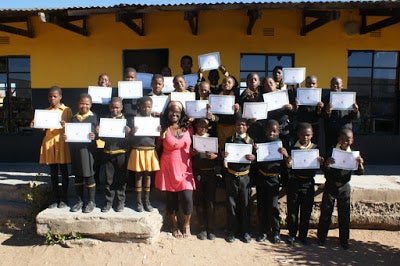 It's no surprise that some tutors choose to serve in the Peace Corps after their AmeriCorps service has ended. When President Bill Clinton established AmeriCorps in 1994, he wanted to create a domestic program sharing the Peace Corps' dedication to aiding less fortunate communities. Some of our tutoring alumni, like 2013-2014 tutor Hope Passmore and 2012-2013 tutor Sara Sweeney, see that connection as well.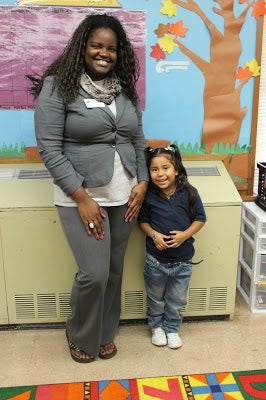 For Hope, who left for the Peace Corps shortly after finishing her AmeriCorps year with Literacy First, service overseas felt like the next step. She first heard about Literacy First while she was finishing a Master's Degree in Counseling, and she saw Literacy First service as an opportunity to work with at-risk youth and try her hand at elementary education. Hope's time as a tutor showed her that working with young students was indeed her true calling: "I knew that I wanted to dedicate myself to helping youth," she remembers, "when I was able to help build self-esteem among my students and see the positive gains in their self-motivation and reading fluency."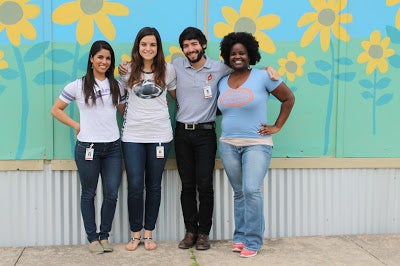 From helping young children in Austin's poorest neighborhoods, Hope went on to help young children in South Africa during her year with the Peace Corps, serving as an English teacher for middle school students. The Peace Corps provided an exciting way "to step outside [her] comfort zone," as her volunteer role in the community required her to learn the Zulu language and explore the local culture and food. Throughout the year, she carried her passion for service and her training in education from her time with Literacy First. She says it was an honor to "utilize reading teacher strategies learned from Literacy First and implement them in my instructional time with the English Language Learners." Back in Texas, Hope continued her teaching journey as a Reading Language Teacher at Ann Richards Middle School in Dallas.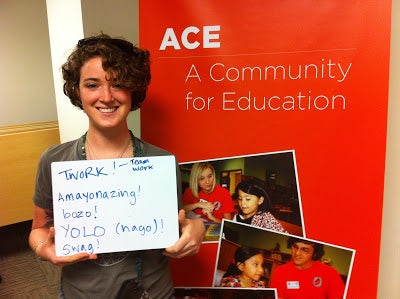 Hope began her overseas service shortly after her time with us. Sara Sweeney's journey to the Peace Corps involved a few more stops along the way—but her time in AmeriCorps and Peace Corps both fit perfectly within a life that she hopes to dedicate to serving underprivileged communities. Sara's passion for social justice began in college when she was pursuing an undergraduate degree in Latin American and International Studies. She still remembers when, during a class trip to Southern Mexico, a community member told her that in order to help his community, Sara and her classmates "must return to their own communities and create change." His words stuck with Sara and inspired her to apply for AmeriCorps service after graduation, looking specifically for opportunities to work in education and use her Spanish language skills. Literacy First, she says, "was a good fit for what I was seeking and a great starting point for a career in service."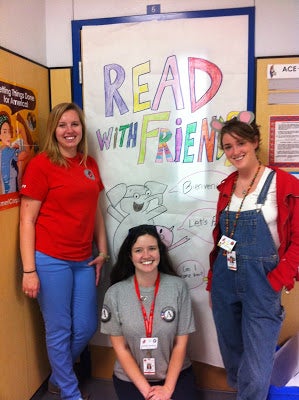 After Literacy First, Sara used her Segal Education Award to pursue a Master's Degree in Intercultural Service, Leadership, and Management at the School for International Training (SIT) in Vermont. At SIT she spent a great deal of time studying climate change issues—which she calls "the most pressing global conflict of our time"—and she was excited to begin working in the fields of environmental development and water. That summer she began a two-year Peace Corps placement in Panama, where she put her studies into practice as a Hygiene Education and Water Sanitation Volunteer.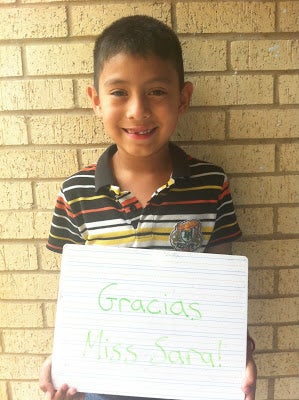 So how does experience as a former K-2 literacy tutor lead to working with water sanitation and environmental issues in Latin America? In short, people skills: "Literacy First taught me about the intricate challenges of working on an effective, multicultural team," Sara says. "I saw my strengths and weaknesses in working with others, a self-awareness that is important for me as embark on more team-oriented work."
We wish both of these incredible ladies the best of luck as they continue to make the world—the entire world—a better place!