By Richard Hayes, 2019-2020 Literacy First Tutor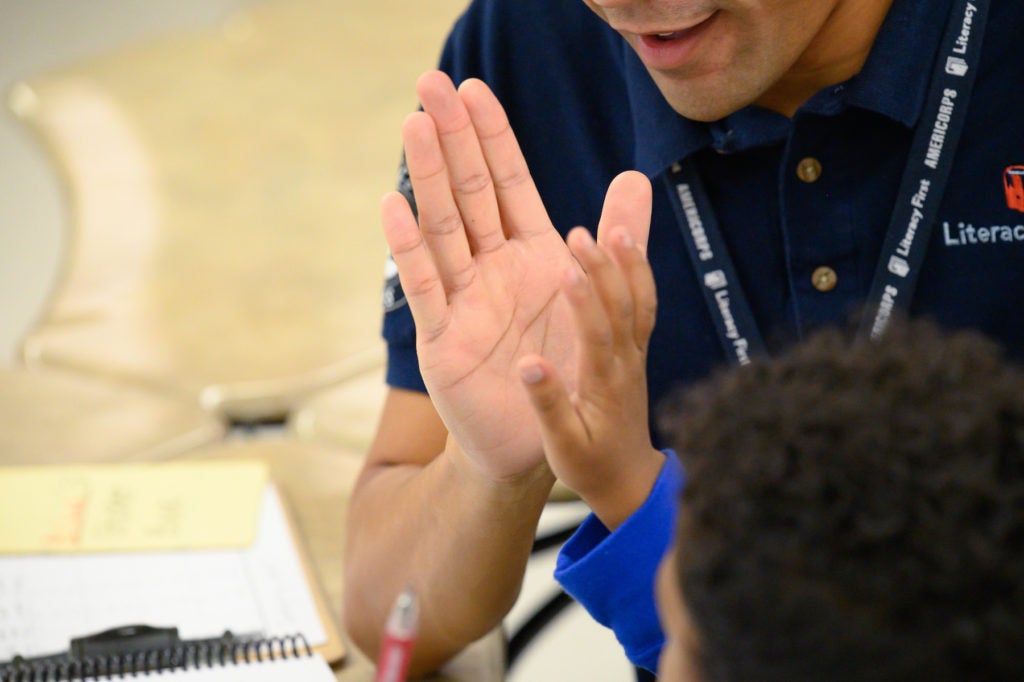 Back in August, I knew why I was serving. Well, I was pretty sure. I was confident that helping children learn how to read is an effective use of time. I knew that via the nature of this work, I could learn, grow, and ultimately better myself as an emerging, supposed adult. However, I was skeptical of the notion that any of the kids themselves would really care. I assumed, given the age of the children, that our work wouldn't even appear as a blimp on many of their radars. I was even dreading the idea that many students would be actively defiant to additional one-to-one intervention.
Looking back, I'm upset with myself for underestimating my eventual students. Week after week, I was pleasantly surprised by the fortitude, enthusiasm, and earnest desire for self-improvement displayed by my students. Now, in no way am I saying that the work was a breeze. I'm saying, even with the students that I had the most behavioral issues with, each and every student I worked with genuinely and deeply cared in his or her own way.

The work became much bigger in scope than I had thought in August. Being a Literacy First tutor became as much about phonics as it became about navigating the individual needs of my students and building trust with them. For example, one student, Adam, spent almost a month actively trying to end our time together. However, after chaperoning him on a field trip, Adam and I had a breakthrough. With an established trust, Adam became comfortable taking risks, allowing himself to try and fail without shutting down behaviorally. Almost immediately, his focus turned to actually improving himself at the work. Looking back, Adam cared so much about his ability that he was terrified to fail, causing him to act out. I don't think his improvement and eventual graduation from the program would have been possible without having earned his trust and tailoring lessons to his goal-oriented demeanor. 

I found that connecting with the students meant two different things. The more self evident definition refers to developing a trust by getting to know the student, learning about their life and the things they like to do. However, plenty of kids prefer to keep quiet about themselves. I found that I could get to know my quiet students just as well. For a few quiet students, I kept notes on their reactions to certain activities—what excited them, what made them nervous, etc. This way takes much longer, but, I found it to be essential. While the bookwork is technically the same from lesson to lesson, I felt as though I was doing my best work when each lesson had its own unique tone, tempo, and spontaneity fit for the individual student. 

Now, I believe this service is about offering our time and earnest attention to these kids. It's difficult to place into words, but this year of service has been more gratifying than I could've imagined. Confidently, I can say there's a lot more to this work than "just" reading.