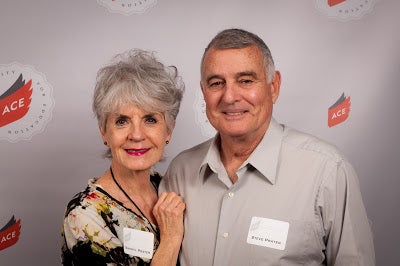 Sheryl Prater might have given 15 years to Literacy First before retiring in 2013, but she says that she still wishes we could have played a role in her life much sooner…in her early childhood.
"If I'd had a tutor back when I was a very young struggler," she says, "there's no telling how different my life would have been, especially in school." Growing up in Amarillo, Texas, Sheryl remembers that she "got left behind for a while" while the rest of her class progressed.
She didn't learn to read until fifth grade.
Eventually Sheryl became a teacher as a way to "do over and do better" her own experiences with an education system not able to support her needs. Her experience as a struggling reader has guided her career ever since, and it ultimately led Sheryl to Literacy First.
As it turns out, Sheryl discovered Literacy First before joining our staff. She first met ACE tutors while she was an early childhood classroom teacher at Allison Elementary School, one of our earliest partner schools. Even then, she admired the dedication of "the incredible young people that Literacy First recruits" as AmeriCorps tutors, and she enjoyed watching them bond with their reading students. After 11 years of classroom teaching, when an opportunity arose to join our staff full-time, Sheryl jumped at the chance.
As a former teacher, Sheryl was of course no stranger to the importance that reading skills play in a child's educational future. But she says that her work with Literacy First reinforced for her "the impact that a caring adult can make, both academically and affectively, in the life of a young child." She also enjoyed the chance to work and problem-solve as part of a collaborative educational team, having spent so many years running a classroom by herself.
Her favorite part of working withLiteracy First, however, was always the tutors. Sheryl enjoyed mentoring each cohort of AmeriCorps members that served with us. "I learned more about myself with them," she insists, explaining that the range of backgrounds in each new group of tutors gave her the chance to "learn about diverse ways of thinking and being in the world." But for someone who taught professionally for over a decade, the absolute best part of supervising and mentoring tutors was watching so many of them go on to become teachers themselves: "that they learned that they loved teaching is a wonderful memory," she says with a smile.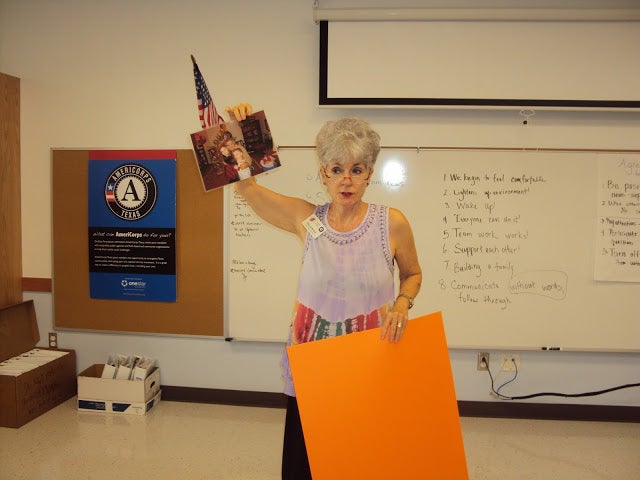 She also can't quite believe just how much the program has grown during her time as part of the Literacy First family, considering that when she began working here there were only 25 tutors each year! "The very idea that Literacy First is now in 32 schools, working with over 2,000 children in 3 school districts," she reflects, "is astounding to me. The seeds have been planted and they have blossomed." Sheryl credits much of our successful expansion to the vigilance and commitment of Susan Buchanan,Literacy First's Education Director. She also credits the perseverance of Director Mary Ellen Isaacs as a leader and ambassador for our program. Sheryl smiles fondly as she remembers attending numerous school district meetings with Mary Ellen, meetings in which the latter persistently raised awareness of the Literacy First tutoring program and the important way it could supplement the literacy work at each school.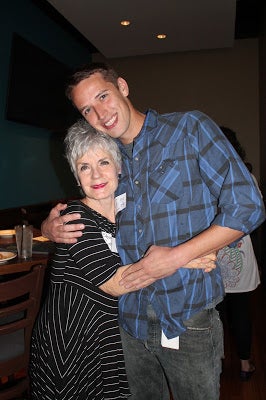 That confidence in ACE's leadership, combined with her longtime dedication to early literacy, is the reason that Sheryl and her husband, Steve, support Literacy First financially. Their support has continued even after Sheryl decided to retire. As Sheryl puts it, she and Steve donate to our literacy program because they "believe in the mission of Literacy First, and know that it's money well spent."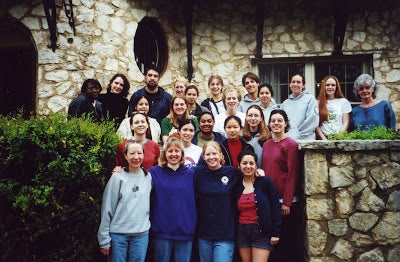 Sheryl may have retired from education for good, but this amazing lady is hardly done changing the world. "I know there's another career for me, and I am in quiet ways looking here and there to see what doors might open," she says with a sly smile. We are so lucky that whatever life holds for her next, she plans to stay part of the Literacy First family.