When asked to give a synopsis of her new children's book, Livi & Grace, in one sentence, author Jennifer Lynch pauses thoughtfully. After a few moments of reflection, she relays what she writes when signing a copy – "Love your uniqueness." It's clear that Jennifer's brief hesitation is due to her deep, personal connection with this message. It's a message informed by years of powerful experiences.
Throughout her adult life, Jennifer has been witness to the lives of children of all backgrounds and abilities. Jennifer's mother worked as a teacher and reading specialist in elementary schools, and observing her work sparked Jennifer's interest in the importance of literacy. That interest was transformed into a solid belief when Jennifer herself became an elementary school teacher as well, and went into special education. When the possibility of reading aloud in class would arise, Jennifer saw students would demonstrate avoidance behaviors because of their lack of reading ability. Afraid of being embarrassed or feeling "stupid" in front of their peers, those students would find ways to leave the room. It then became a damaging cycle, as they missed class time, falling even more behind in their learning. Jennifer has observed a similar lack of self-esteem in the children she connects with through her volunteer work as a Court Appointed Special Advocate (CASA).
The negative self-images possessed by these children have both devastated Jennifer and inspired her to act. What could she do to help them get past that destructive belief system and embrace their own unique, special qualities? How could she do more, reach more children? The answer materialized in the form of Livi & Grace.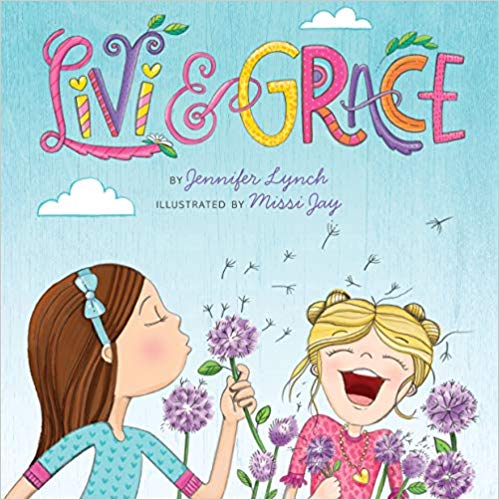 Inspired by her own, wonderfully dissimilar daughters, Livi & Grace is a story that encourages the enjoyment and celebration of our differences. Jennifer hopes that this lesson will stick in the minds of both child and adult readers alike. She hopes that it sparks meaningful conversations and spreads that dearly-held message that we should all "love our uniqueness."
Jennifer will be sharing that message with Literacy First students next year through a generous donation of 2,000 copies of Livi & Grace. She sees the book as a confidence builder, and believes that it will help teach these emerging readers self-love while also helping teach them to read. "My goal is to show each and every child that they have something valuable to offer the world and – working together with all of you – we're going to make that happen."