By Diana Cabrera, 2019-2020 Literacy First Tutor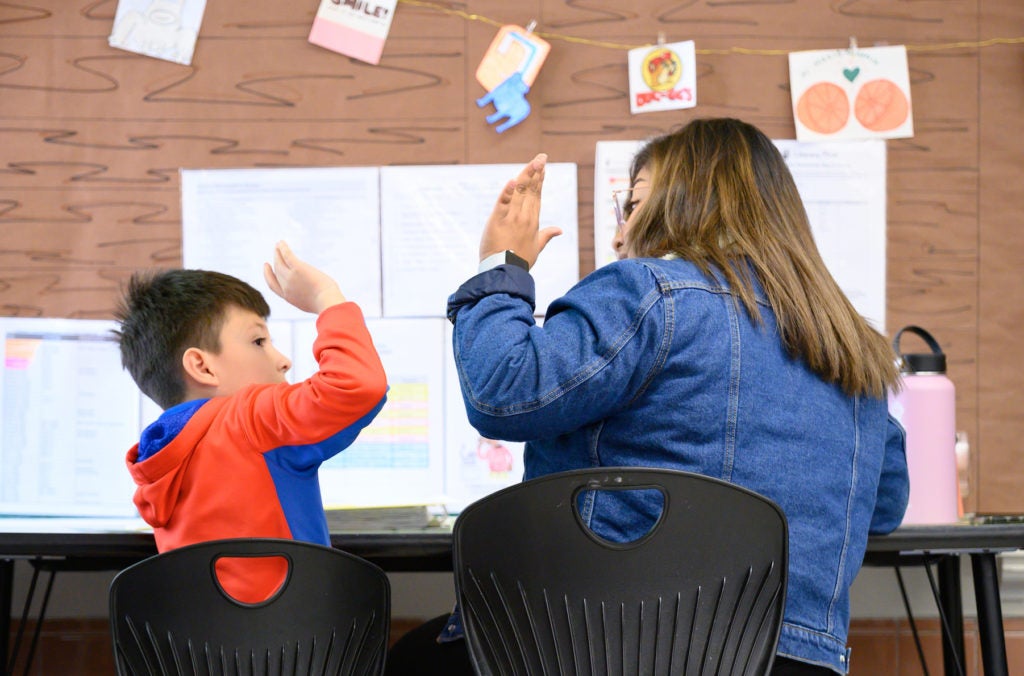 Becoming a Literacy First tutor has been one of the most spontaneous events in my life. While I theoretically enjoyed working with children, I never imagined myself at a desk working on reading fluency with a young student. It was one of the best decisions I have ever made.

My experience as a Literacy First tutor has molded me in a variety of ways. The truth is, I had no concrete expectation of how impactful this would be to either my students or myself. However, as I was faced with challenges throughout my Literacy First journey, I began to realize that these were opportunities for personal and professional growth.

As a timid, introverted person, the first of many challenges presented itself during the week of pre-service training. The first day (okay, that entire week) was immensely uncomfortable for me, which was actually incredibly rewarding because I was already being prompted to step out of my comfort zone. It's kind of like exercising; it's painful and exhausting, and you wish you had stayed home, but you know it's good for you. At the time, however, I was worried about meeting new people, about not learning how to do everything correctly, and about not being able to be a good tutor.

During that week of training, I discovered that even though it takes longer for me to feel comfortable around others, I am still able to build connections with people based on simple commonalities, and everyone in that large room shared something in common with me: we all made the decision to serve our community.

With this new insight, it was easier to focus on the mission. The training presentations were extremely organized and full of information. I couldn't believe how prepared I felt for something I had never done in my life. However, our minds tend to get filled with "what-ifs", and I couldn't truly say I knew what I was doing until I was actually doing it.

First lessons and fidelity checks were intimidating. I am not sure when I began to feel fully confident during my lessons, but as the days, weeks, and months passed, I could finally see the progress I had made.

While at first, lessons sounded a bit robotic, they soon began to flow naturally. I no longer had to reference the Language of Instruction book for procedures and solutions; they had become intrinsic. I would no longer feel like I was running out of time, because students had adapted so well to the daily routine that the lesson started and ended as was intended.

It became easier to incorporate time for discussions, story-telling, and coloring. I was able to get to know my students at a deeper level. This helped me find different ways of motivating each of my students. I watched them blossom, not only into readers, but into better little humans. They learned self-discipline, perseverance, and the power of a growth mindset. I worked on these skills alongside them: waking up each morning, never giving up, and always looking forward to a new day of overcoming challenges. I worked on my communication skills with children and adults alike. I also amplified my professional experience through the opportunities given to me on service training days. I learned the importance of networking, resume-building, and self-care.

I used to think that it would be very hard to be a good tutor, but really, it's something you grow into. No tutor is exactly the same, and that's what makes each one amazing. There is no one way to be excellent. The secret is to love what you do and to fix your mistakes as you go.