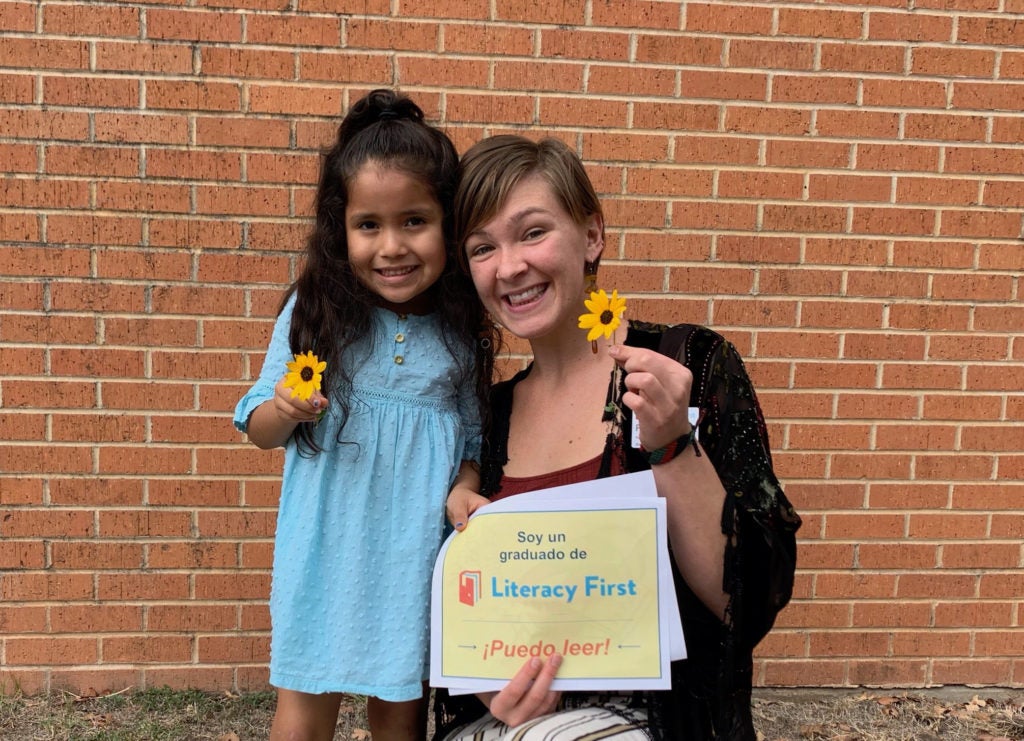 By Rachel Peterson, 2019-2020 Literacy First Tutor
I did it! I graduated a kiddo! Or rather, my kiddo did it! Mariana read at a level high enough to pass out of our program. I am really proud of her.
When I started working with Mariana, I knew she would be a ball of excitement and joy every day. Her personality always took center stage when we worked together, and she loved taking ownership of her learning process, running the timer, counting the words and errors, using a ruler to point specifically to certain words.
I had a feeling that she might graduate soon, so I told Mariana in order to prepare her. She gave me the saddest eyes that said "no!" She then told me that she was going to purposely start reading poorly so that she could stay in tutoring with me. I told her, of course, she can't trick me, because I know that she is really an awesome reader. Then, later in the day, I saw Mariana in the library. She ran up to me for a hug, and then told one of her friends that the coming Friday, she was going to graduate. It was fulfilling to hear her excitement and pride about graduating.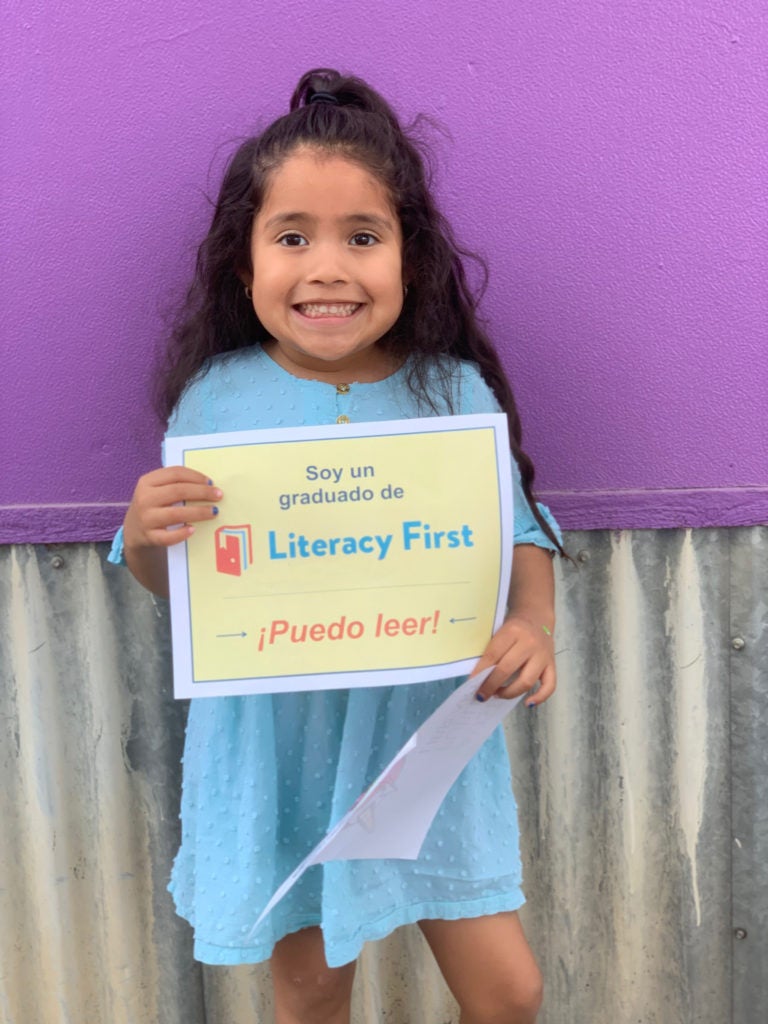 I still get to sit with Mariana three more times for follow-up tests to monitor whether she's continuing to grow in reading. I have no doubt that she will pass these with flying colors, but I am excited to keep building our tutor-student relationship. I also know that with Mariana back in the classroom, I will be able to work with another student. As much as I would love to continue working with Mariana, which is what I told her as well, I also feel a responsibility to help as many students as possible.
Today, I got to pick up a new student. He had moved to Austin from Houston, and his teacher said he was needing some extra support adjusting to the move. It feels nice to know that as I am saying "hasta luego" to one of my kids, I am able to step in at just the right time to be there for another child. They each are forever going to have little pieces of my heart. It brings the old saying "every ending is a beginning" to real life. Now onto more graduations, more connections, more reading!