By Kylee Pearl, 2019-2020 Literacy First Tutor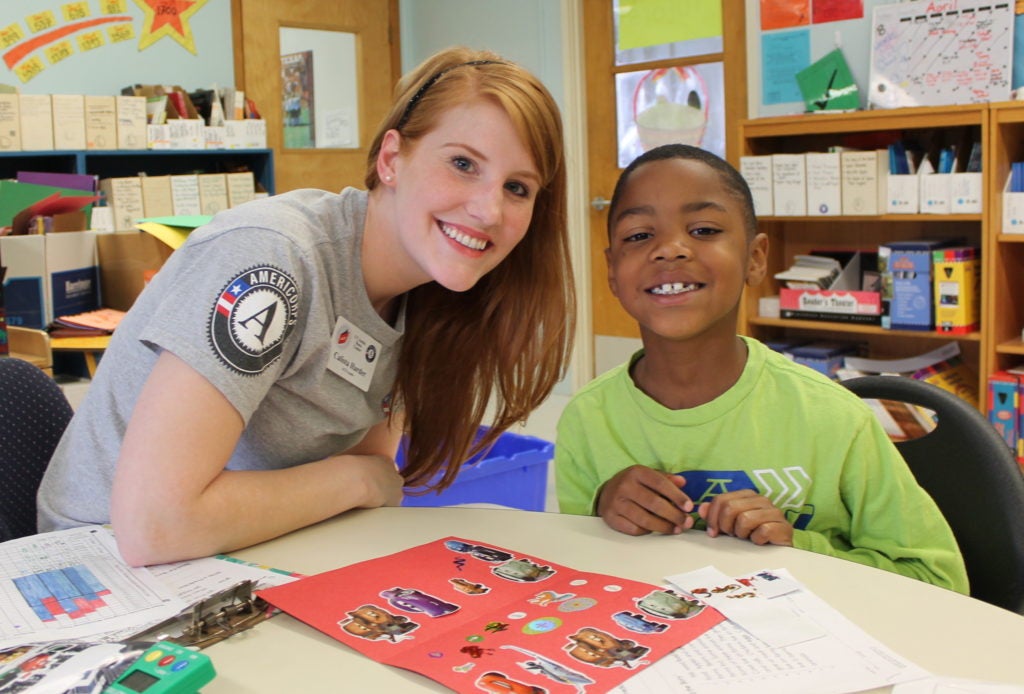 My first purchase after being accepted as a Literacy First tutor was a pack of stickers. Literacy First runs on stickers, which are used as both motivation and reward for hardworking students. Before I even bought gas to drive across the country, or a hotel to stay at, or a house to live in, or a bed to sleep in – stickers were first.
I went to Target and got cute little smiley – face ones with pastel colors and gold outlining. I was really proud of these stickers. They symbolized my journey, my kids, the possibility of what could happen – I put a lot into these stickers. But then, I got to Austin and my new classroom and saw the other stickers. I knew I had made a mistake. My beautiful, specially picked stickers were nothing compared to the bigger and brighter stickers we already had in our classroom. So, I held on to my stickers, not wanting to add them to the growing pile of way cooler sticker books and pages that I knew definitely trumped my own.
I waited with my small smiley stickers. I thought they were cute, but I knew my kids would rather choose stickers bigger than their face or cute puppies or Star Wars characters. I understood. Until I had an idea. Every Wednesday, we start the lesson with a test to monitor how the students are doing in the Literacy First program. I knew some of my students dreaded tests, no matter how quick, and were anxious to come with me on Wednesdays. So, once we were through our Wednesday lesson, I pulled out my small stickers. At first, I could see the disappointment on their faces and longing looks they shot at the huge pile of sticker books in the middle of the room. Maybe I had made a mistake. But something I learned very quickly working with children, is that sometimes you have to make a fool of yourself, and sometimes you just have to take chances.
I first told my students how proud I was of them for how hard they had worked that day and all the challenges they overcame. Then, I got closer to show them the stickers, making sure it was a special moment just between us. I asked if they would like a special sticker, just for today, and that although they may be small, they hold big surprises. The students would then look up at me with eyes wide, asking me what the stickers could do. And I knew the seemingly insignificant stickers could provide something for these students that would last longer than the 30 minutes I spent with them everyday. "The stickers hold magic," I said. I let them know that each sticker they chose was special to just them, designated to exactly what they needed that day. I didn't even know what the stickers did, so the students would have to find out on their own.
For some students, that meant super speed for recess or strength so they could be the best at P.E. Other students wanted the yellow smiley face for sunshine on the rainy days, or happiness if they were sad, or help making friends. Each sticker changed meaning with each kid I gave it to, and the significance of those tiny stickers grew into something bigger than I had anticipated.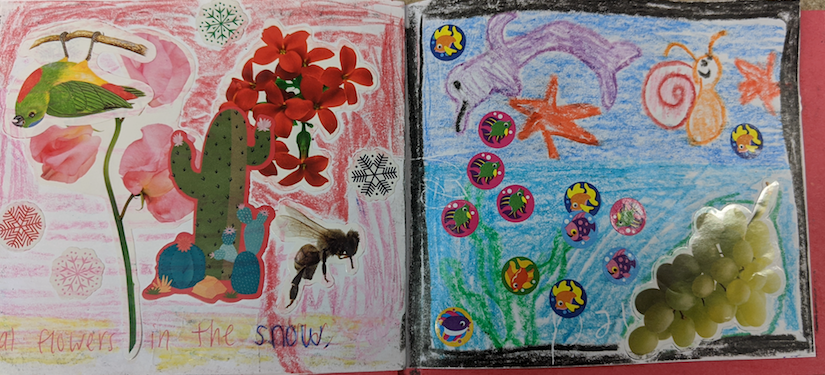 Now, every Wednesday after their lessons, I continue to offer my small but mighty stickers. Most of my students still hum with excitement about them, pressing the red smiley on their hand in hopes for speed like "The Flash" or collecting every color to put in their sticker book in order to make it look like a rainbow. They are really small, the smallest stickers they could possibly get, but they still hold an excitement that no others can provide. Maybe today a student needs strength or love or hope. And they are able to look at their tiny sticker placed on their hand or in their sticker book and remind themselves that they have it.

I was told at the beginning of the school year that if you give significance to something, no matter how small, it will become significant. When we sit down with these students everyday, every week and pour our hearts into our sessions, we allow them to find value in reading, in other people, in themselves, and in even the smallest of stickers.