By Daisy Martinez, 2019-2020 Literacy First Tutor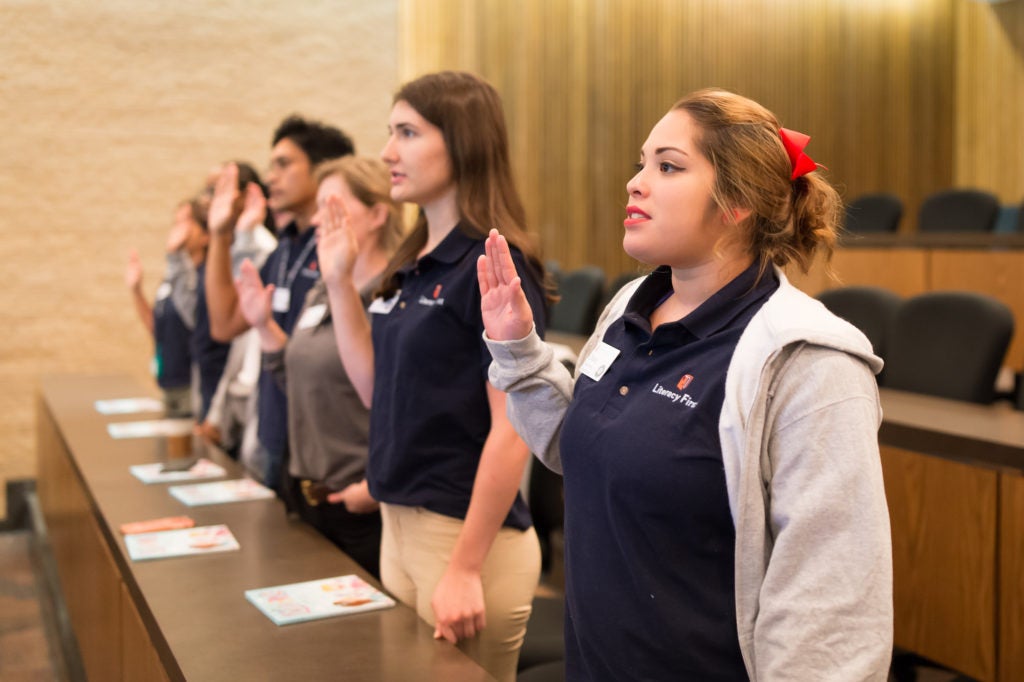 What an interesting service year this has turned out to be. I didn't expect half of my second semester to be full of virtual meetings, but then again, no one really did. As much as I want to be with my kiddos, I think this is an interesting time to be going through as a cohort. Even through such an unprecedented time, I still feel led, cared for, and heard by my team and supervisors. It's comforting to know we are all trying to figure out tele-service together.
As I've been working from home, I feel like I've gone through almost all the stages of grief about my service this semester. From denial when I first heard of the coronavirus impacting our school sessions and daily life, to being angry about not being able to serve and work with my kids anymore. I miss them so much. I had several kids progressing tremendously just in the couple of weeks I had them before spring break. Especially my new kinder. Thinking about the progress I was making with my kiddos and the groove I had gotten into with them threw me into the depression stage. I was sad, and I'm still sad. Sad that I didn't get to say a proper goodbye before not seeing them for possibly the rest of the semester. Sad for the kids that were one or two stickers away from a new prize (I bought new awesome prizes for them and they were SO excited). Mostly sad because I think about them every day and hope they're getting love and support from home. I hope they miss me as much as I miss them. Finally, I've accepted this new way of serving. I'm reaching out to others to see about different ways to virtually "get together" and be productive while working from home.
It hasn't been easy to accept the fact that we are probably not going back to school with our kids, but not being able to serve for a lot of this semester made my decision to want to come back that much easier. I have fallen in love with the work we've been doing through Literacy First. Those kids really know how to tug at your heart strings. I feel so many emotions about this year. Proud, Happy, and Sad.
Even though we didn't get to serve this year wholly, I am glad to (virtually) be surrounded by such giving, caring people. Also, being the first cohort in Literacy First history to figure out how to serve during a global pandemic is pretty incredible. This makes for a very memorable first year, and I'm ready to tackle the rest of the year and finish strong.