Literacy First is perfect for those seeking a "gap year" experience: that year after you get your bachelor's degree but aren't quite sure what you're supposed to do with it yet. Many AmeriCorps members arrive to our program knowing they want to gain one-on-one experience teaching public school children in a low-income, urban community before getting certified to become classroom teachers. Some of our tutors join Literacy First because they want to do a year of service in beautiful Austin, Texas. And others, like Rachel, are still figuring out their career paths.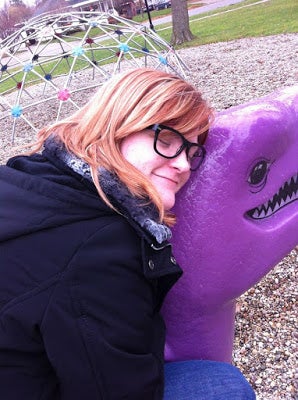 Let me be honest: I had no idea what I wanted to do when I graduated from college last spring with a degree in Family Studies, which incorporates aspects of biology, psychology, and sociology to understand humans. I also earned a degree in Women's Studies, an interdisciplinary program that touches on studies from English to Economics. While I left college feeling prepared to work in a variety of fields, that fact didn't help me narrow down my dream career enough for me to feel certain I was doing the right thing. I did know that I wanted to do a year of service through AmeriCorps – and that was, in part, a way to stall the impending adulthood I saw looming over me!
At first, I thought I might want to become a teacher.
Fast-forward to my first day at our pre-service training with Literacy First, learning from our expert supervisors how to become a reading tutor. Starting that day, I began working full-time as a bilingual tutor.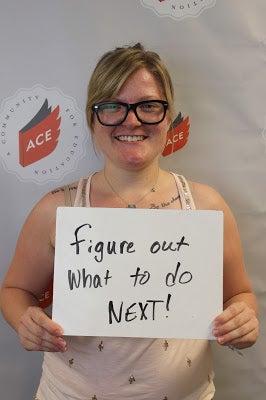 My students lived in extreme poverty. They brought the effects of their home life with them to school and those stressors impacted their ability to learn. One day my student cried because he missed his mom so much, so I taught him how to play "The Squiggle Game" where I made a squiggle line on a page and asked my student to turn it into a drawing. This encouraged him to be creative and make meaning out of nonsense. We played it as a reward at the end of every lesson. For another student, the only reading materials that she possessed were the photocopied stories I gave her from our lesson book. For spring break, I made sure to give her a folder with a few extra stories to try out at home.
The relationships that I was able to develop with my students were the most rewarding aspect of my service. It is absolutely amazing to hear a child read confidently and clearly after weeks, months, or an entire school year of working with me. Their individual personalities kept me going on the challenging days, while I knew the obstacles they faced in their home lives. Seeing how these kids could still smile each day, tell me crazy stories, and approach life with an earnest sense of curiosity and a desire to be heard helps me appreciate the hard work we were doing. And being an adult who listened and validated their questions, feelings, concerns, opinions, and thoughts is a powerful thing for their development.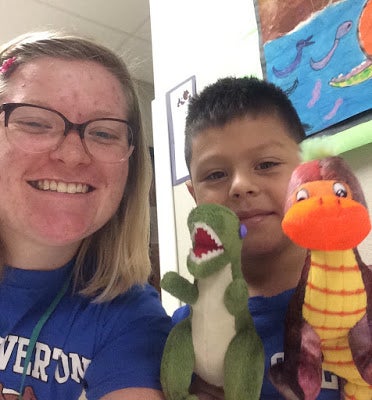 While I have even more appreciation for the work that teachers do now, and working with my students was been very rewarding, my experience working in a school setting has ultimately shown me that teaching full time is not the right path for me. I'm so glad I got to know Austin and utilize the intense direct service opportunities that AmeriCorps provides in the city, and recently, I was accepted to The University of Texas at Austin to pursue a Masters of Social Work.
I didn't choose to serve with AmeriCorps because I knew I wanted to be a teacher. My decision was in part because I didn't know that I didn't want to be a teacher. I must admit that I still don't quite know all the specifics of what I want to do with my life, even after doing national service. But I do know that I know myself and understand the world a little bit better after my service year with Literacy First.